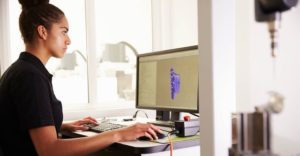 Cougar is an Authorised Academic Partner (AAP) of Autodesk® International, offering official and certified training on Autodesk products.
We partner with academic institutions to equip students with the latest design tools, as a means of bringing employable skills to the classrooms. We teach students to use state-of-the-art Autodesk® design software such as AutoCAD, Inventor, Revit, Maya, 3DS Max, and Fusion 360, and also provide Autodesk certification to give them a significant advantage in achieving college or career success.We also provide FREE educational software to the academic institutions we partner with.
Partnership Benefits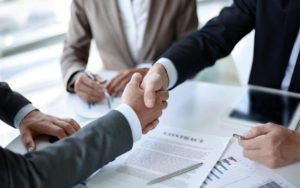 Opportunity for students to obtain International Certification on Autodesk products (online examinations), which is valid across the globe through Certiport Testing Centre.
Opportunity to use the program to train students on Autodesk Product s, and concept based training (like BIM).
FREE software for our academic partners and students.
Free software upgrades every year to equip our academic partners with the latest software versions.
Opportunity for our academic partners to be recognized by the Architecture, Engineering and Construction (AEC) industries and academic circles as one of the preferred locations for acquiring training and skills development in the latest design and drafting technology and software.
Mission
To enhance skills for creating highly skilled engineering, manufacturing, procurement and construction professionals in Botswana.
To equip students with industry needed Engineering Design and Drafting training
To produce top quality graduates in Mechanical, Electrical, Civil, Piping/Plumbing, Architectural, Structural, and general engineering design and drafting
Vision
To address the critical need for well-trained and skilled Draftsmen/women and to contribute towards reducing of unemployment in Botswana.
To contribute towards Botswana's vision of transforming from a resource-based economy to a knowledge-based one by equipping students with industry needed Engineering Design and Drafting skills.
To be recognized as one of the leading Engineering Design and Drafting institutions in Botswana.
The table below shows a list of the FREE Autodesk Software we provide to our academic partners, and their areas of applications.
| Autodesk Software | Areas of applications |
| --- | --- |
| AutoCAD (General) | General design and drafting |
| AutoCAD Mechanical | Mechanical parts drawings, modelling and assemblies |
| AutoCAD Electrical | Electrical systems, circuits, electrical controls design and general electrical designs |
| AutoCAD Civil 3D | Roads, bridges, dams and general civil works |
| AutoCAD Plant 3D | 3D plant designs, piping designs |
| AutoCAD P& ID | Piping and Instrumentation designs |
| AutoCAD Architecture | Design, Drafting, and 3D Modelling of Buildings |
| Revit | Structural design and detailing, beams |
| Revit | Architectural design, Drafting, and 3D Modelling of Buildings, with BIM |
| Inventor | Mechanical parts drawings, modelling and assemblies |
| 3DS Max | widely used by architects and civil engineers to create 3d visualizations for their designs |
| Vault | Data Management |

Exams offered:
Autodesk Certified User
After completing the course, take an exam and stand out with an Autodesk certification.
LEARN
Learn and earn an industry-recognized credential that helps prove your skill level and prepare you for today's workforce.
PRACTICE
Practice and develop your skills with sample projects and exercises that emphasize real-world applications.
CERTIFY
Certify to accelerate your professional development and enhance your credibility and career success. By certifying, you are validating your skills and joining an elite team of Autodesk-certified professionals.