Cougar is an Autodesk Authorised Training Centre (ATC) and Authorised Academic Partner (AAP) providing skills in software training and international certifications of short courses in Computer Aided Design (CAD) for all in the Architectural, Engineering, Manufacturing and Construction Industries.
Services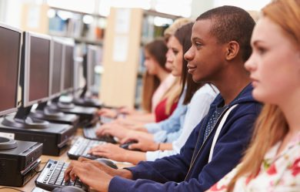 We offer design professionals with industry-specific training, in areas of Architecture, Engineering, Manufacturing, Construction, and general design. We teach and provide international certifications on CAD software such as AutoCAD, Inventor, Revit, 3DS Max, and Vault. We provide highly professional, hands-on, instructor-led training. We also partner with academic institutions to provide Autodesk products and trainings in areas of Architecture, Engineering, Manufacturing, Construction, and general design.
We are Authorised Resellers of Autodesk products. We provide guidance, support and maintenance to our clients, to ensure proper decisions on the best software to purchase for different industrial applications. We provide specialists in Architectural, Civil, Chemical, Electrical, Structural, Piping/Plumbing, Mechanical, and general engineering modeling, CAD and Design, who will help you understand and use your software, and set up the processes that best fit your industry. This, for sure, will dramatically increase productivity and significantly save time on all your projects.

We supply computer hardware, CAD laptops, CAD workstations and large format printers and plotters to various clients. Choosing the correctly specified computer hardware for your CAD software is a very important factor to take into consideration before setting up your office. Cougar will provide professional support to you in making the best selection when purchasing computer hardware for your CAD software.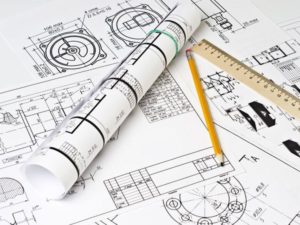 We have a drawing office which offers professional drafting services in Electrical, Mechanical, Civil, Structural, Architectural, and piping/plumbing drafting to our clients. We pride ourselves in paying close attention to details to produce good quality drawings to meet customer's needs and standards. We offer excellent and quick services, with constant communication to please our customers.
Why Choose Us
1. Good Quality Training
We ensure rigid commitment to the quality of our programmes. Our programmes are designed and accredited by Autodesk (The Software Development Company). The programmes are also accredited by Botswana Qualifications Authority (BQA). We also offer international certifications on Autodesk products. 2. Efficiency We always make sure we service our clients' needs promptly and efficiently. We keep on maintaining excellent working relationships with our clients. 3. We Are Reliable We are staffed with a reliable team of experts who are always ready to assist you in your projects and CAD studies. We also have reliable CAD sales and support teams who are always ready to support you and your business.
Vision
To achieve international distinction for creativity, innovation and excellence.
At Cougar, our purpose is the discovery, communication and preservation of knowledge. In our teaching, and support, we are committed to creativity, innovation and excellence. We value integrity, quality, inclusiveness and teamwork in everything we do. We inspire critical thinking, personal growth and a passion for lifelong learning. We serve the social, cultural and economic needs of our community and our society.
Transparency

Accountability
Creativity
Efficiency
Responsibility