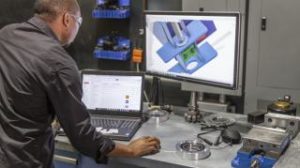 Our aim is to meet the needs of design professionals for industry-specific training, in the areas of Architecture, Engineering, Construction, and general design. We cater for either new users of CAD/BIM software, intermediate or advanced training in any of the many Autodesk products we offer. We provide highly professional, hands-on, instructor-led training.
Our programmes are industry-specific, and designed by Autodesk to empower you and your business.
We deliver our training in two different ways to suit your needs:
1. In Class Training
The training is done in our CAD Lab at our premises. Delegates have to travel to attend the training according to our training schedule.
2. Onsite Training
The training is done onsite at your office location. We travel to your office to provide the training according to your schedule.
We give you free educational software and can load on all your computers for you to practice and familiarize yourself with the software. We also offer post training support to help you remember the concepts you learned during the training.

Exams offered: Autodesk Certified User
After completing the course, take an exam and stand out with an Autodesk certification.
LEARN
Learn and earn an industry-recognized credential that helps prove your skill level and prepare you for today's workforce.
PRACTICE
Practice and develop your skills with sample projects and exercises that emphasize real-world applications.
CERTIFY
Certify to accelerate your professional development and enhance your credibility and career success. By certifying, you are validating your skills and joining an elite team of Autodesk-certified professionals.