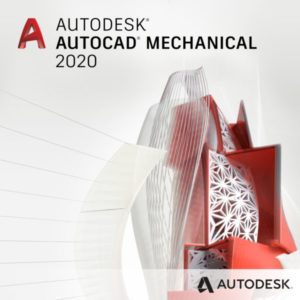 AutoCAD Mechanical is a mechanical design and drafting software used for manufacturing. It is equipped with libraries of standards-based parts and tools for automating common mechanical CAD tasks for acceleration of mechanical CAD process in AutoCAD environment.
With AutoCAD Mechanical, you can communicate your designs in 2D drawings, for any mechanical components, parts, assemblies, and many more.
With the software, you can also do solid modelling of parts, assemblies of machineries, and many more. The software allows designers and technicians to create detailed 3D digital models of their work with complete information regarding dimensions, materials, and functionality of moving parts.
For quotations, training,  and general inquiries, contact us